On May 19 NAC Kazatomprom JSC has held a coordination meeting in Shymkent attended by the heads and specialists of subsidiaries' IT departments. The meeting was mainly dedicated to the targets of rapid technology modernization including implementation of digital technologies and robot automation at uranium production.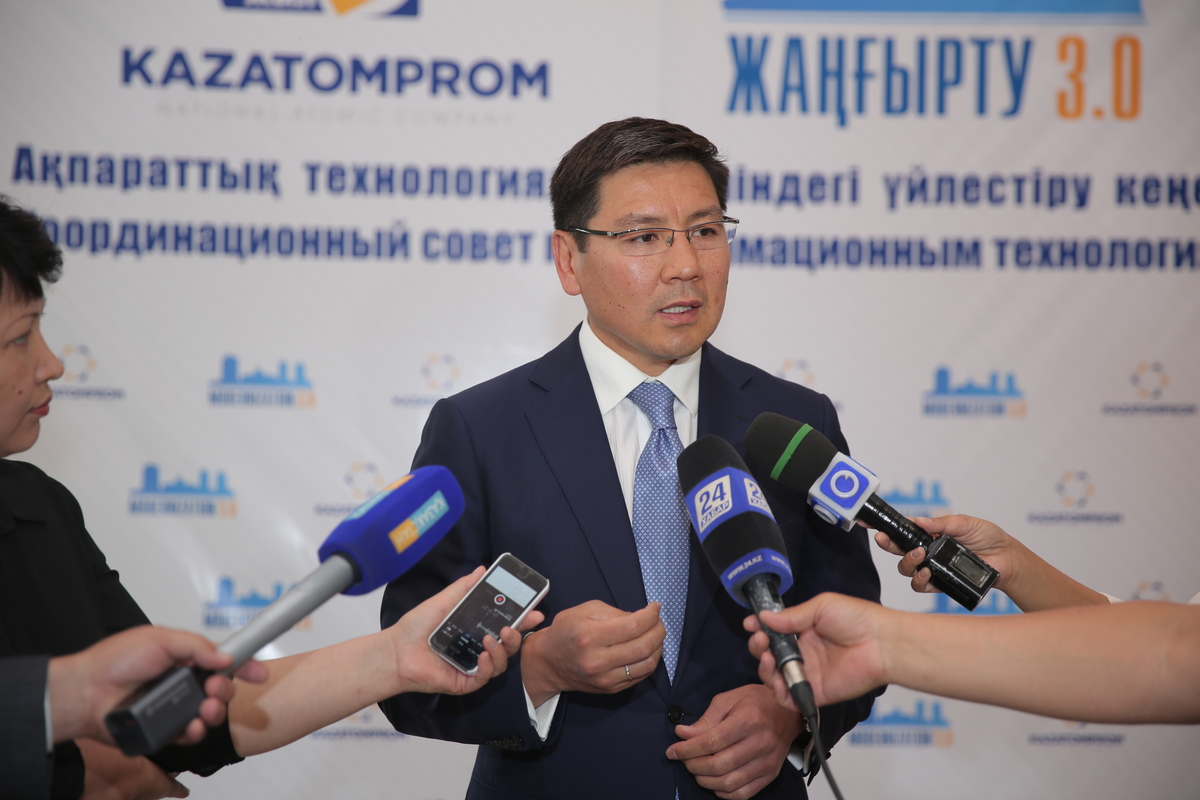 CEO of Kazatomprom Askar Zhumagaliyev reported that the national company is currently carrying out active development and implementation of a number of technologies such as big data, augmented reality, 3D printing and robotic application in the furtherance of country's global competitiveness targets imposed in President Nursultan Nazarbayev's Address.
We are already collecting and processing large amounts of data that are generated by thousands of different sensors. The Integrated Planning System is implemented for analysis and processing of these data. The system makes it possible to produce advanced analytics, solving the problems of production optimization. The advantage of big data is the ability to make the most effective decisions before any event occurs, - The Head of the company said.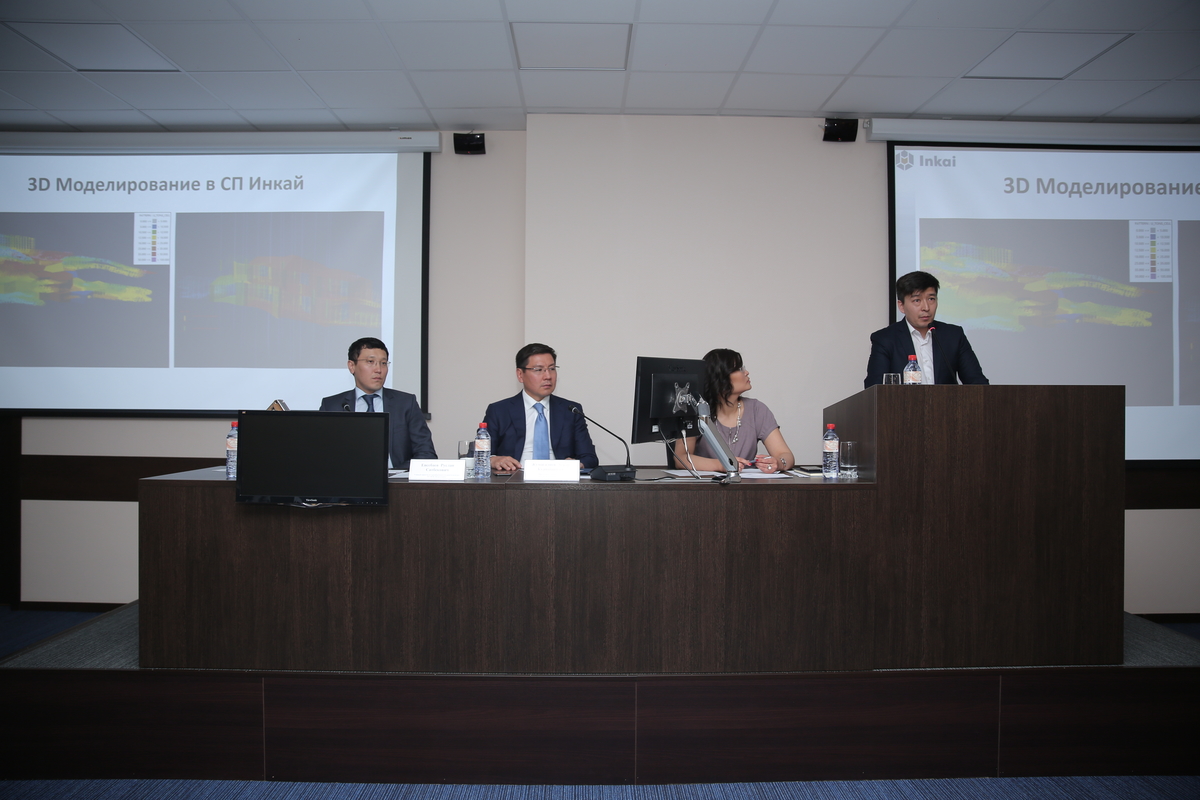 As a part of Industry 4.0 trend implementation, Kazatomprom performs all-round automation of the major lines of uranium production. It is a platform for adoption of more sophisticated technologies such as Digital Mine, ERP (enterprise resource planning), Integrated Planning System, Situation room. These projects are the ground for other elements of Industry 4.0: robotization, 3D printing, Internet of things, augmented reality, etc.
Kazatomprom-SaUran was among the first enterprises to set up Digital Mine pilot project in 2016. This informational system acquires data, ensures optimal operation, monitors chemical consumption, cuts standby time of equipment, timely identifies and eliminates emergencies. It is expected that the economic effect of the Digital Mine will have exceeded KZT12bn by 2025.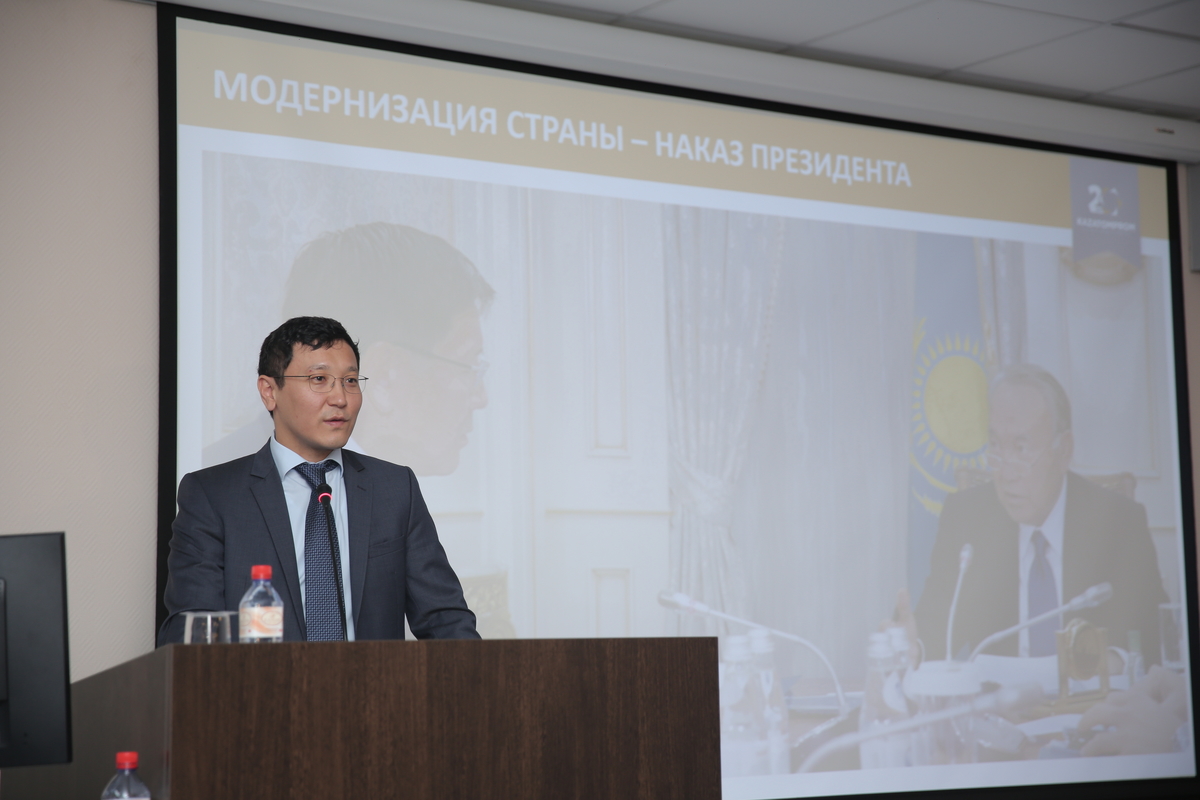 - In addition, Kazatomprom-SaUran enterprise is in the process of robotizing of the filling line for finished products. The filling, weighing and shipping of the uranium product will be performed not by personnel, but by a robotic complex, - said Ruslan Ensebayev, chief director for transformation and HR policy at Kazatomprom.
Subsidiary of Kazatomprom, Ulba Metallurgical Plant, develops additive technologies (3D printing). Using 3D printing they are going to manufacture implants of tantalum as it is well compatible with human body. In addition, these technologies make it possible to print parts for uranium production equipment. By 2020 the economic effect of the additive technologies application is expected to be KZT2bn.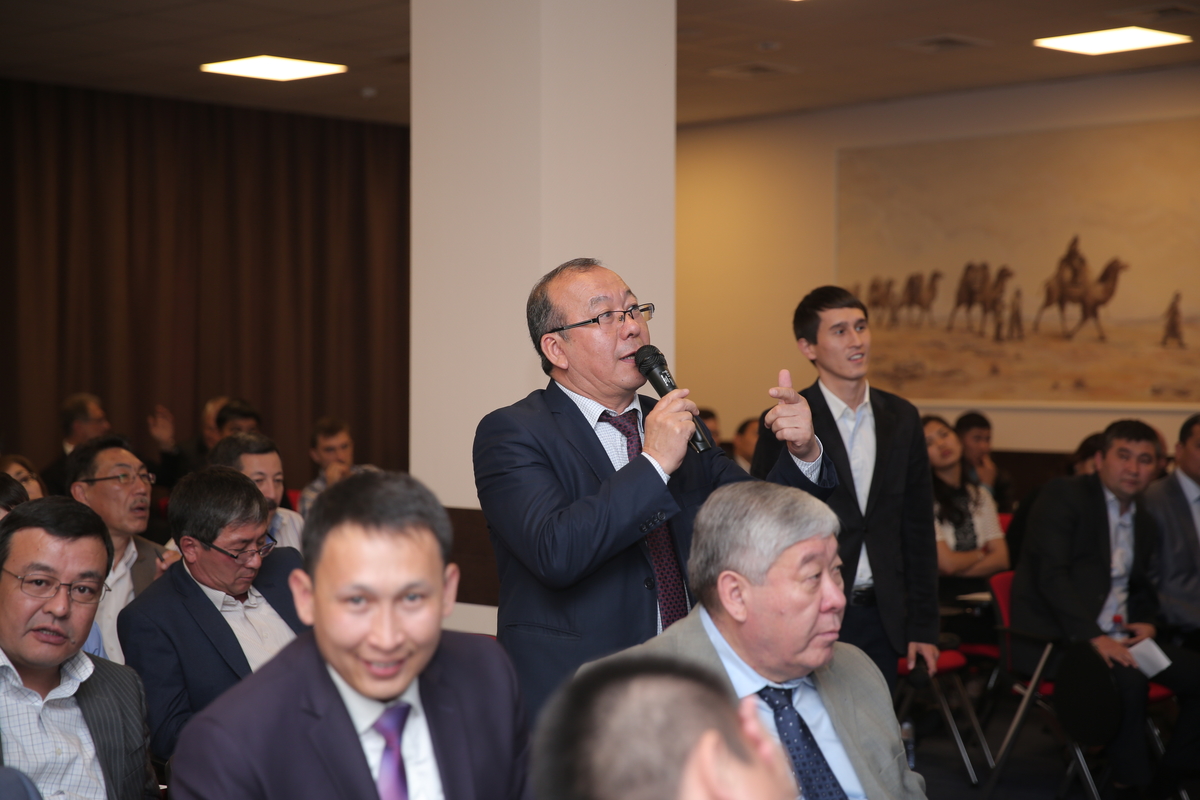 The augmented reality technologies help to create 3D models of an enterprise where its employees can try out emergency situations such as fire, pipe burst. It shapes decision-making skills in a critical situation. One of the fundamental components of Industry 4.0 is the Internet of things. With IOT all actual operating data will be delivered to the center via a number of built-in sensors. This will provide valid data and ensure the process independence without human factor at production.
Production sites will be able to interact with each other, form orders, adjust parameters, and adjust standards.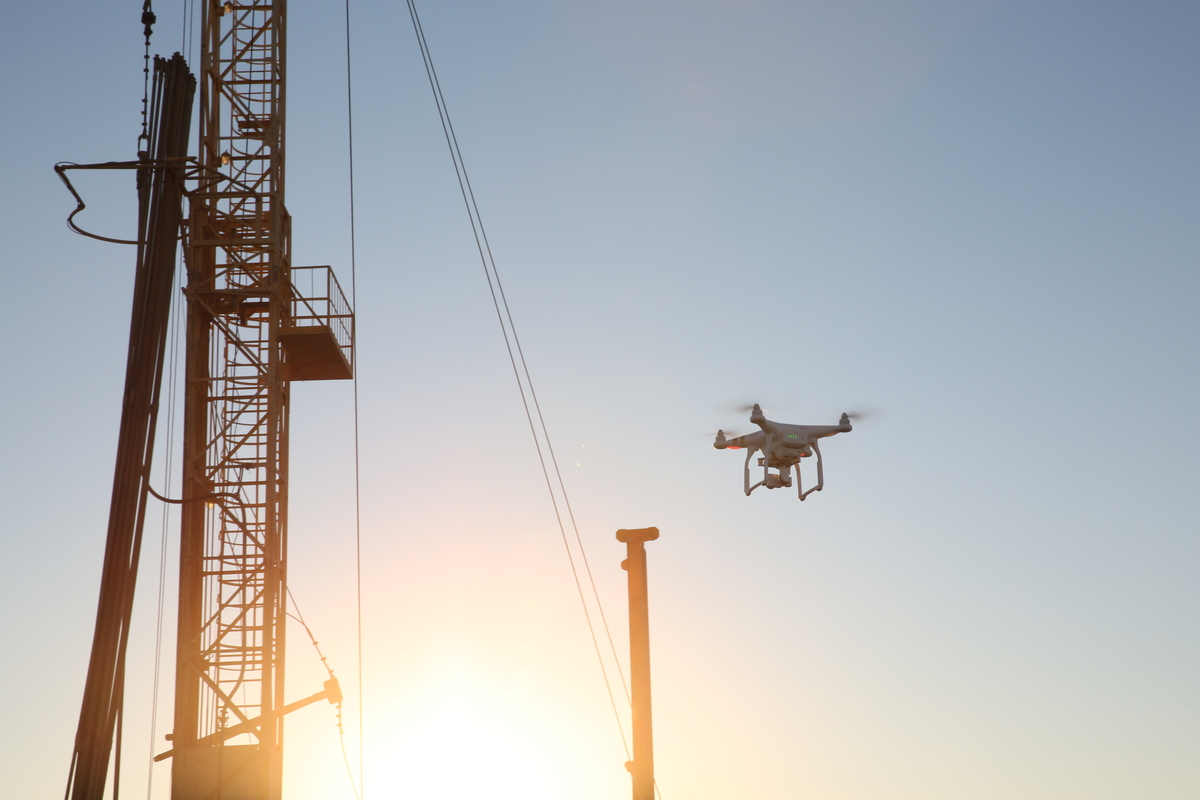 Besides, even now the enterprisers of Kazatomprom are using drones to monitor transmission pipelines in hard-to-reach places. It is planned that in future drones will be able to deliver small cargoes (medicaments, equipment parts, tools, etc.) to manufacturing sites.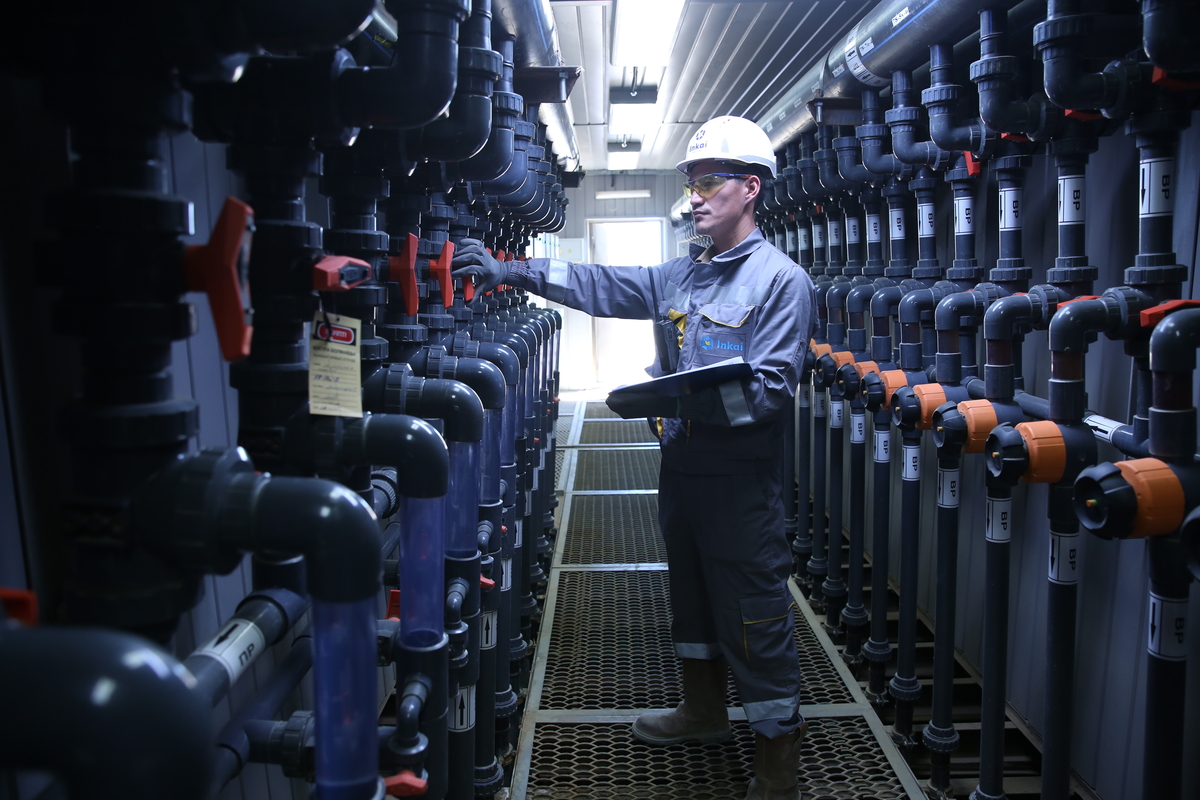 This year the representatives of the company on the delegation headed by Kazakh Prime Minister visited Silicon Valley, the USA. During the trip they had several meetings with American top companies on exchanging experiences in IT technologies. The trip resulted in cooperation projects to be realized with large technologically developed companies. Such cooperation will guarantee the best operational solutions in Kazakhstan and maintaining the leading positions, and will ensure new achievements.
https://www.facebook.com/kazatomprom.kz/posts/1372512596131758